Everest [Blu-Ray 3D + Blu-Ray]
Add feedback:

Manufacturer:

Filmostrada

Weight:

0.1 kg

Availability:

Realization time - 3 to 5 days.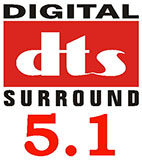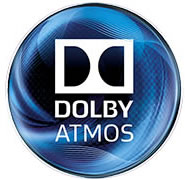 Tytuł oryginalny: Everest
Wydanie: [Blu-Ray 3D + Blu-Ray]
Film oparty na niezwykłych faktach.
Doświadczeni himalaiści Rob Hall (Jason Clarke) i Scott Fischer (Jake Gyllenhaal) prowadzą dwie rywalizujące ekspedycje na Mount Everest, najwyższy szczyt świata. Wyprawa staje się niebezpieczna, kiedy wspinacze muszą stawić czoło jednej z najbardziej gwałtownych zamieci w dziejach góry.
W obliczu wyjątkowo trudnych warunków, w stanie skrajnego wyczerpania sił i ducha, zostają poddani najtrudniejszemu testowi w walce o przetrwanie w tym mrożącym krew w żyłach, emocjonującym thrillerze opartym na prawdziwej historii.
"Everest" to "oszałamiająca wizualnie przygoda, która pozbawi cię oddechu" - Peter Travers, Rolling Stone
Kategoria: dramat, przygodowy
Czas trwania: 121 min.
Obsada: Jason Clarke, Josh Brolin, John Hawkes, Robin Wright, Emily Watson, Keira Knightley, Sam Worthington, Jake Gyllenhaal
Reżyseria: Baltasar Kormákur
Muzyka: Dario Marianelli
Dodatki:
Wyścig na szczyt: kulisy realizacji "Everestu"
Kierunek - wiarygodność: jak to było naprawdę?
Rok produkcji: 2015
Data premiery: 24.02.2016
Dźwięk: DOLBY ATMOS, DTS 5.1
Wersja językowa: angielski, polski
Napisy: polskie, angielskie
Format obrazu: 1920x1080p (2.39:1)