Robin Hood (Disney) [Blu-Ray]
Add feedback:

Manufacturer:

Galapagos

Weight:

0.1 kg

Availability:

Realization time - 3 to 5 days.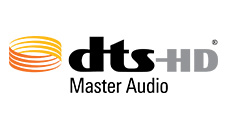 Tytuł oryginalny: Robin Hood
Wydanie: Blu-Ray
Niezwykłe przygody Robin Hooda od wieków fascynują i budzą zachwyt. Teraz masz szansę obejrzeć animowaną wersję tej ponadczasowej, średniowiecznej opowieści o legendarnym łuczniku z Locksley!
Anglia znajduje się w stanie wojny, a rządy przejął fałszywy król! Chciwy książę Jan i jego pełzający pomocnik sir Syk nakładają coraz to nowe podatki na mieszkańców Nottingham. Tymczasem waleczny Robin Hood wraz z zaufanym kompanem Małym Johnem oraz oddaną bandą wesołków przygotowują jeden spisek za drugim, aby przechytrzyć podłego księcia. Robin nie spocznie, póki nie zdobędzie ręki pięknej Lady Marion, a na tron nie powróci król Ryszard Lwie Serce!
Fascynująca fabuła, wspaniała animacja i rewelacyjne piosenki sprawiają, że "Robin Hood" to film, który pokocha cała twoja rodzina!
Kategoria: animowany, przygodowy
Czas trwania: 81 min.
Obsada: w wersji polskiej głosów użyczyli m.in.:
Joanna Brodzik, Zofia Jaworowska, Irena Kowna, Jan Prochyra, Krzysztof Stelmaszyk, Zdzisław Wardejn, Artur Żmijewski
Reżyseria: Wolfgang Reitherman
Scenariusz: Ken Anderson, Larry Clemmons
Muzyka: Roger Miller, George Bruns
Dodatki:
sceny dodatkowe
komentarze
Alternatywne zakończenie
Wybór piosenek
Galeria Robin Hooda
Rok produkcji: 1973
Data premiery: 23.07.2010
Dźwięk: DTS-HD MA 5.1
Wersja językowa: polski - dubbing, angielska, niemiecka, francuska, włoska
Napisy: polskie, angielskie, niemieckie, francuskie, holenderskie, włoskie
Format obrazu: 1.78:1 - 16x9 widescreen