Smerfy 2 [Blu-Ray 3D + Blu-Ray]
Add feedback:

Manufacturer:

Imperial CinePix

Availability:

Realization time - 3 to 5 days.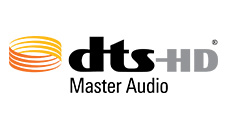 Tytuł oryginalny: The Smurfs 2 (Blu-ray 3D + Blu-ray)
Reżyseria:
Raja Gosnell
Obsada:
Postacie animowane
Zły czarodziej Gargamel powołuje do życia kilka smerfopodobnych stworzeń. Są szare, złośliwe i zwą się Wredkami. Gargamel ma nadzieję, że wykorzysta je do poznania magicznej istoty Smerfów. Wkrótce jednak odkrywa, że potrzebuje Smerfetki, która zna sekret przemiany Wredków w prawdziwe Smerfy. Porywa ją zatem z Wioski Smerfów i wywozi do Paryża. Papa Smerf, Ciamajda, Maruda i Laluś razem ze swymi ludzkimi przyjaciółmi Patrickiem i Grace Winslowami ruszają na ratunek!
Kompatybilność:
PS3, PS4, odtwarzacze Blu-Ray
Czas:
105 min.
Format obrazu:
1.85:1 1080p High Definition 16:9
Dźwięk:
BD 3D: Angielski DTS-HD Master Audio 5.1;
Polski Dubbing Dolby Digital 5.1
; Ukraiński Dolby Digital 5.1; Rosyjski Dolby Digital 5.1; Estoński Dolby Digital 5.1; Łotewski Dolby Digital 5.1; Litewski Dolby Digital 5.1; Arabski Dolby Digital 5.1; Hebrajski Dolby Digital 5.1; Litewski Dolby Digital 5.1;
BD 2D: Angielski DTS-HD Master Audio 5.1;
Polski Dubbing Dolby Digital 5.1
; Estoński Dolby Digital 5.1; Ukraiński Dolby Digital 5.1; Litewski Dolby Digital 5.1; Arabski Dolby Digital 5.1; Islandzki Dolby Digital 5.1; Hebrajski Dolby Digital 5.1; Bułgarski Dolby Digital 5.1; Rosyjski Dolby Digital 5.1; Łotewski Dolby Digital 5.1;
Napisy:
BD 3D: Angielskie,
Polskie
, Bułgarskie, Rosyjskie, Arabskie, Hebrajskie, Islandzkie
BD 2D: Angielskie,
Polskie
, Bułgarskie, Rosyjskie, Arabskie, Hebrajskie, Islandzkie
Region:
A, B, C
Dodatki:
MATERIAŁY DODATKOWE w wersji oryginalnej • Córeczka tatusia: Historia Smerfetki • Reportaż - animowanie Klakiera • Sceny niewykorzystane • Zwiastuny TYLKO NA BLU-RAY™: WIĘCEJ SMERFNEJ ZABAWY! • Ewolucja Wredków • Idealny towarzysz: Klakier i jego ogon • Wredki! Historia Hakusa i Vexy • Smerfastyczna gra** - baw się ze swymi ulubionymi Smerfami