W samym sercu morza [Blu-Ray 3D + Blu-Ray]
Add feedback:

Manufacturer:

Galapagos

Weight:

0.1 kg

Availability:

Realization time - 3 to 5 days.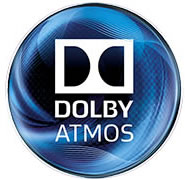 5.1


Tytuł oryginalny: In the heart of the sea (2BD) 3-D
Wydanie: Blu-Ray 3D + Blu-Ray
Zdumiewająca opowieść wyreżyserowana przez Rona Howarda na podstawie bestsellerowej książki Nathaniela Philbricka.
Zimą 1820 roku płynący z Nowej Anglii statek wielorybniczy Essex został zaatakowany przez gigantycznego kaszalota o niezłomnej woli i niemal ludzkim pragnieniu zemsty. Historia ta była inspiracją dla słynnej powieści "Moby Dick".
Zobacz, jak wycieńczona załoga walczy ze sztormem, głodem i rozpaczą, a jej członkowie posuwają się do ostateczności, aby tylko utrzymać się przy życiu.
(GALAPAGOS)
Kategoria: akcja, przygodowy
Czas trwania: 122 min.
Obsada: Chris Hemsworth, Cillian Murphy, Benjamin Walker, Brendan Gleeson, Ben Whishaw, Michelle Fairley, Tom Holland
Reżyseria: Ron Howard
Scenariusz: Charles Leavitt
Muzyka: Roque Banos
Dodatki:
Dziennik kapitański Rona Howarda: relacja z kręcenia filmu opowiedziana poprzez ekskluzywne zdjęcia z planu i posty reżysera z prywatnego konta na Twitterze
Chris Hemsworth i Benjamin Walker opowiadają o rywalizacji między granymi przez nich postaciami
Odkryj prawdziwą historię o odwadze i obsesji, która zainspirowała autora powieści "Moby Dick"
Sceny usunięte, rozszerzone i wiele więcej!
Rok produkcji: 2015
Data premiery: 8.04.2016
Dźwięk: DOLBY ATMOS 5.1
Wersja językowa:
BD 2D: angielska, polska, czeska, węgierska, rosyjska, turecka
BD 3D: polskie, angielska, czeska, węgierska, turecka
Napisy:
BD 2D: polskie, angielskie, arabskie, bułgarskie, chorwackie, czeskie, estońskie, greckie, hebrajskie, węgierskie, łotewskie, litewskie, portugalskie, rumuńskie, rosyjskie, słoweńskie, tureckie
BD 3D: polskie, angielskie, arabskie, chińskie, czeskie, hebrajskie, węgierskie, rumuńskie, tureckie
Format obrazu: 16:9