Wywiad Ze Słońcem Narodu- Blu-ray
Add feedback:

Manufacturer:

Imperial CinePix

Weight:

0.1 kg

Availability:

Realization time - 3 to 5 days.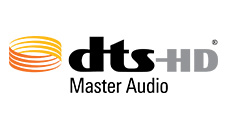 5.1


Tytuł oryginalny: The Interview
Wydanie: 1 x Blu-ray
Dave Skylark (James Franco) i jego producent Aaron Rapaport (Seth Rogen) prowadzą popularny program telewizyjny "Skylark Tonight". Pewnego dnia dowiadują się, że północno-koreański przywódca jest ich fanem. Postanawiają dowieść, że są prawdziwymi dziennikarzami i przeprowadzić z nim wywiad. Kiedy przygotowują się do podróży do Pjongjangu, rekrutuje ich CIA, chcąc wykorzystać tych nieprawdopodobnych agentów do wyeliminowania Koreańczyka.
Kategoria: komedia satyryczna
Czas trwania: 112 min.
Obsada: James Franco, Seth Rogen, Lizzy Caplan, Randall Park, Diana Bang, Timothy Simons, Anders Holm, Charles Rahi Chun, Eminem, Rob Lowe, Bill Maher, Seth Meyers, Joseph Gordon-Levitt, Ben Schwartz, Brian Williams, Scott Pelley
Reżyseria: Seth Rogen, Evan Goldberg
Dodatki: w wersji oryginalnej
Komentarze twórców
Reportaż spoza planu
Sceny niewykorzystane i alternatywne
Gagi
Reportaże o realizacji
Rok produkcji: 2014
Data premiery: 1.04.2015
Dźwięk: DOLBY DIGITAL 5.1
Wersja językowa: angielski 5.1 DTS-HD MA, polski 5.1, czeski 5.1, węgierski 5.1, turecki 5.1
Napisy: polskie, angielskie, arabskie, bułgarskie, chorwackie, czeskie, estońskie, greckie, hebrajskie, hindi, węgierskie, islandzkie, łotewskie, litewskie, portugalskie, rumuńskie, serbskie, słowackie, słoweńskie, tureckie, ukraińskie
Format obrazu: 2.40:1; 16x9